Micks Carpet Cleaning in Adelaide Serving Gawler, Kensington, Glenelg, and Greater Adelaide
Welcome to Adelaide's trusted carpet cleaning experts – Micks Carpet Cleaning. Our locally certified team has been serving Adelaide and its suburbs with top-notch cleaning services for years. While we have a broad clientele across Adelaide, our happiest customers reside between Henley Beach and Gawler, with the majority of our bookings coming from the northern regions of Adelaide.
With decades of experience, we understand the art of reviving your dirty carpets. Our mission is simple: to provide you with swift and affordable carpet cleaning services in Adelaide. We recognize that a soiled carpet is not only an eyesore but can also pose health risks. That's why we employ the latest cleaning techniques to ensure your carpet is not just cleaned but also well-maintained.
Our dedicated team ensures that your carpet is not only spotless but also safe for you and your family. We use state-of-the-art technology to clean your carpet and ensure it's thoroughly dried before handing it back to you. Our experts are not only efficient but also committed to providing excellent customer service.
What sets us apart is our 24/7 reservation service, making us your go-to choice when you're searching for "carpet cleaning near me." Don't delay any longer; reach out to us at ☎ 08 6490 9028. Experience the Micks Carpet Cleaning difference today. Your carpets will thank you.
What Does Micks Carpet Cleaning Team Help You With?
Why Is Getting A Carpet Cleaning So Important?
Carpet cleanup is required for a number of reasons. Regular cleaning maintains hygiene. Moreover, keeps everyone safe from bacteria. Here are a few reasons why carpet cleaning services are essential:
Because of daily use of carpet. There are so many dust and mud particles on it. This can also be allergic in any case. Thus hire our home carpet cleaners.
Viruses, bacteria, and mould on carpets as a result of dirty water can also be removed. This in turn also prevents one from getting infected.
There may be many accidental stains on your carpet. Thus we can help you to get rid of them.
Proper cleaning also enhances the life of the carpet. Moreover also makes it look brand new.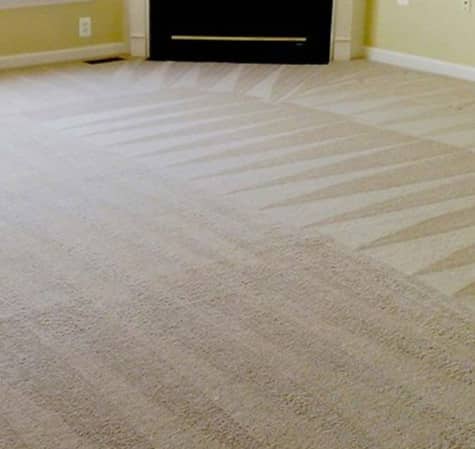 We Are The Local Team To Provide You With All Sorts Of Carpet Cleaning Service
Our Adelaide carpet cleaners are expert enough to help you to make your carpet brand new. From cleaning to drying we perform all the steps. We help you to get rid of the stubborn stains on the carpet and upholstery. Even we ensure the proper sanitisation of the carpet. Moreover being one of the local carpet cleaning companies we can help you immediately with Flood Restoration, Tile And Grout Cleaning. Moreover, to get off the bad smell of your carpet give it a fresh fragrance. Furthermore, we offer services at reasonable carpet cleaning prices.
Various Types of Stains We Remove From Your Carpet
There are many types of stains that may occur accidentally. The following are a few examples of stains we remove:
Chocolate mark
Food mark
Oil marks
Water spill
Grease stains
Juice or wine marks
Blood streak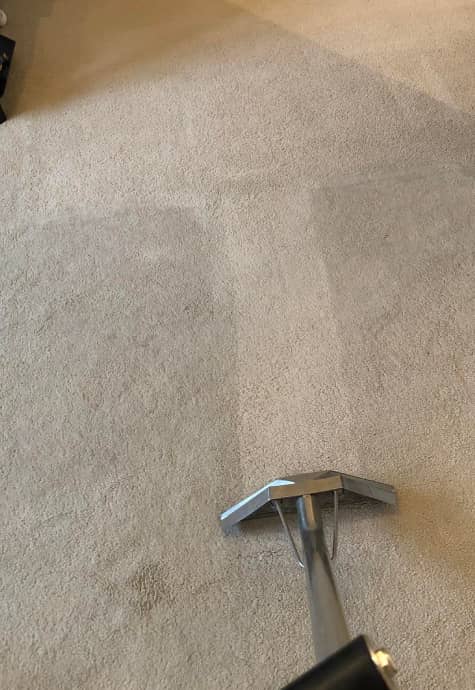 Get Our Exclusive Carpet Scotchguard Protection
What if there is a spill just after you have had your carpet cleaned? Do not be concerned. Your carpet will be free of marks. This is due to the exceptional quality of our carpet protection treatment. Following the cleaning, we can apply Scotchguard to your carpet. This keeps the carpet from getting any worse. As a result, the carpet will be stain-free. So give us a call right now for an affordable carpet cleaning and carpet fabric preservation solution.
Emergency Response With Free and Honest Quote!
Experience emergency response and get a free and honest quote for your carpet cleaning needs. Our dedicated team is available to assist you promptly, ensuring quick and efficient service when you need it the most. We understand the urgency of unexpected situations, and our goal is to provide reliable and trustworthy assistance. Contact us now for immediate response and let us take care of your carpet cleaning requirements with transparency and professionalism.
Our Carpet Cleaning Process Is Extremely Effective
We use the most effective professional carpet cleaning process available. Furthermore, our Carpet Cleaning Adelaide team ensures that you obtain excellent outcomes. Our staff has been well educated to follow the measures outlined below to make your carpet look fresh and clean, this is the procedure we follow to make your carpet look new. Hence call us right now if you want your carpet to be fresh and new.
Carpet Inspection
In the first stage, we will analyse the carpet extensively to locate stains and choose the best cleaning procedure for the fabric.
Remove the stain
The stains will subsequently be appropriately treated with a chemical-free solution. Furthermore, our products are tough on stains but gentle on people and pets.
Carpet Cleaning
Next, we will clean the carpet using the best and most appropriate carpet shampooing procedure. Our two unique cleaning processes are steam cleaning and dry cleaning.
Carpet Drying
We will use the best drying machines to dry the carpet. To avoid the growth of mould, it is advised that you use the carpet only when it has completely dried
Carpet Sanitization
Our Carpet Cleaning Adelaide cleaners fully sanitise the carpet using biodegradable solutions in addition to cleaning it.
Carpet Deodrisation
To avoid the bad smell from the carpet, our cleaners even deodorise your carpet. This gives a fresh odour to the carpet.
Reclaim Your Bond with Our Expert Bonded Carpet Cleaning
In Adelaide, our End of Lease and Bond Carpet Cleaning specialists combine years of experience with up-to-date training. Committed to your satisfaction, they follow safety protocols and ethical standards, ensuring complete confidentiality throughout the process. We believe in transparency, so there are no hidden charges – only safe and efficient services. Choose us for the best results and secure your bond deposit hassle-free. Your peace of mind is our priority.
Hire Our Local Carpet Cleaners For Same Day Service
Are you looking for a same-day carpet cleaning service in your area? Kindly contact us right away. We are here to give you the ultimate carpet cleaning service towards the conclusion of your lease. To provide top-notch service, our specialists reside in the same city. Hiring us will benefit you since we are accessible round the clock. You can also phone us at any time to discuss your requirements. Our local carpet cleaners strive to provide the best service possible to our clients.
Frequently Asked Questions
Yes, we do work on weekends. On weekends, our specialised carpet Cleaning staff will come to your home to perform our superior carpet cleaning service.
You may simply reserve our service by calling us or filling out the contact form, and we will contact you as soon as possible.
Yes, our staff has been well trained to handle all sorts of stains, even wine stains on the carpet.
It completely depends on your requirements, industry, or room size. But usually, it will cost you in the range of $123 to $250. You can fill out our contact form to learn more about this.
Why Should You Hire Micks Carpet Cleaning Adelaide Team To Clean Your Carpet?
We have a carpet cleaning Adelaide team that is well-trained, qualified, and experienced.
We use non-toxic carpet cleaning chemicals that are not hazardous to you or your pet's health
Our staff of experts is available 7 days a week.
We ask for less carpet cleaning costs.
We provide a tidy and clean service.
Our company is fully licenced holding Certificate III in Asset Maintenance Carpet Cleaning and insured.
Your #1 Choice, Available in Adelaide and The Surrounding Suburbs
Testimonials
I have been using the carpet cleaning services for a long time and am completely satisfied with the services. Also, the carpet cleaners are hardworking and honest. I won't hire anyone else to clean my carpets. Secondly, the carpet cleaners showed up on time and the prices were fair!
-Joe Fisher
The level of expertise the carpet cleaners have is fascinating! Moreover, there isn't any nasty smell left behind from the cleaning solutions, it smells fresh and my carpet looks all new again!
-Henry Hughes
Perfectly dependent, honest and punctual services! The carpet cleaners left no corner undone. Also, I tried the steam cleaning service and my carpet is completely stains free! I recommend this company for sure.
-Kelly Jones
Simply the best carpet cleaning services! The carpet cleaners do an excellent job and also clean up their mess. I had a perfectly friendly and beautiful experience with this company!
-Lesley Martin
The carpet cleaners are extremely thorough and do an outstanding job of cleaning the carpet perfectly. Also, the booking service is easy to look at and the quoting is transparent so I didn't have to pay any extra penny! I highly recommend this company for carpet cleaning.
-Mason Rogers